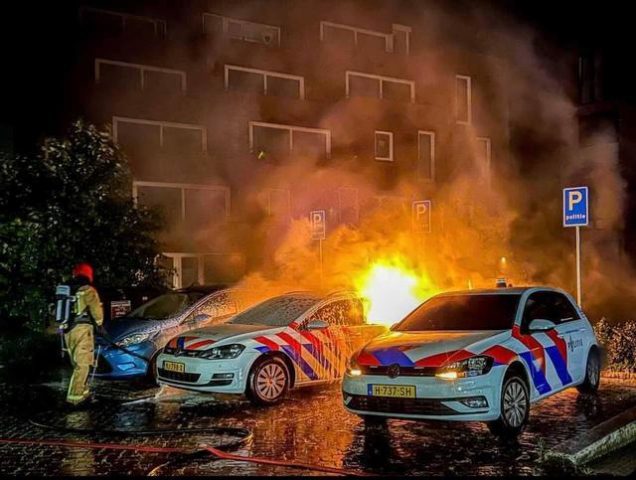 THIS IS THE ACT OF REVOLUTIONARY SELF-DEFENSE OF PROLETARIAT.
THIS IS THE REVOLUTIONARY ANGER OF OPPRESSED.
On July 15 around 3:30AM we used a bomb against police cars in Gemert. We are oppressed but we don't victimize ourselves, we act from the position of power against the state's repression. In this neoliberal world, there is no safety for proletariat. So let's take away the safety from the state as well, in the big cities and small villages.
We do this in solidarity with undocumented proletariat who are holding the hunger strike in Brussels, Belgium. As an armed hand of working class, we have a duty to return the violence to the state. The undocumented proletariat in Brussels must receive legal papers. We call our movement to express more public solidarity with them.
RR
July 18 2021
From: Kontrapolis