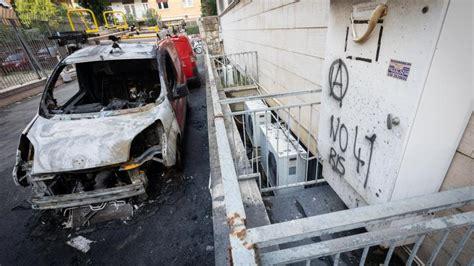 We receive from anonymous email and publish:
In the early hours of the night of Monday, January 30, we carried out an incendiary action against TIM. The attack was conducted by breaking into the parking lot of one of its offices and setting fire to 5 vehicles. Tim actively collaborates in social control through the installation of the fiber optic network, cameras and electronic bracelets.
Power and its ramifications are everywhere, and anyone who wants to strike at it is spoiled for choice. Take action today, without waiting for more propitious moments or compromising, just as power rages daily and hourly against our lives, revolt must also be daily and permanent.
Let the fire of denial blaze more and more in the cities with an indomitable force to spread chaos in your world of order and repression.
Let the murderous state and the bosses know that this is only the beginning and more than a threat it is a promise.
Solidarity with Alfredo Cospito in fight against 41bis
Solidarity with Juan, Anna, Ivan and all anarchists held hostage in state jails
LONG LIVE ANARCHY
Via: La Nemesi
Source: Inferno Urbano