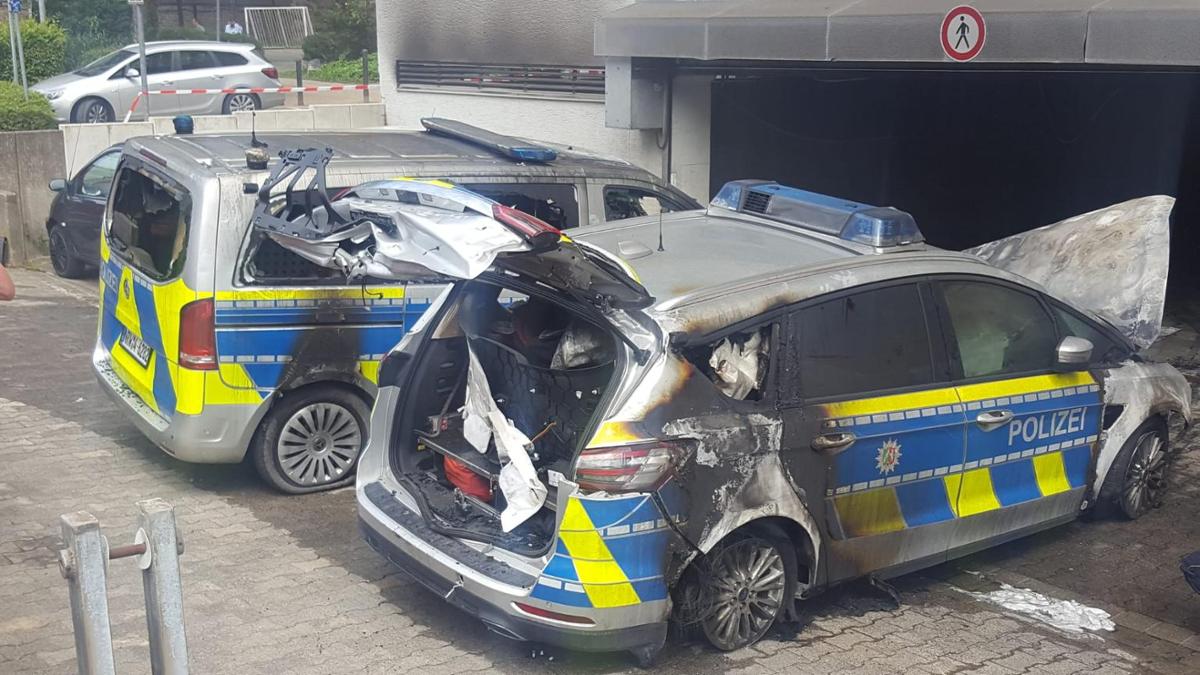 Altena, July 30-31, 2021
Unknown persons have set fire to two police patrol cars in an underground car park in Altena (Märkischer Kreis) on Friday. The fire, which completely destroyed the two vehicles, was discovered around 12:30 p.m., according to police.
In addition to the police station, the complex also houses stores and apartments. The building was largely evacuated, firefighters extinguished the fire and pulled the vehicles outside. No one was injured. All tenants and users of the building were able to return to their rooms after the firefighting work.
In Altena, which had been badly hit by the flood disaster a few weeks ago, long traffic jams formed around the scene of the fire. Lenneuferstraße was blocked until around 3 p.m. Officials estimate the damage at more than 100,000 euros. To the possible damage to the underground parking no data could be made yet, it was said. The state protection in Hagen took up the investigations, witnesses are sought.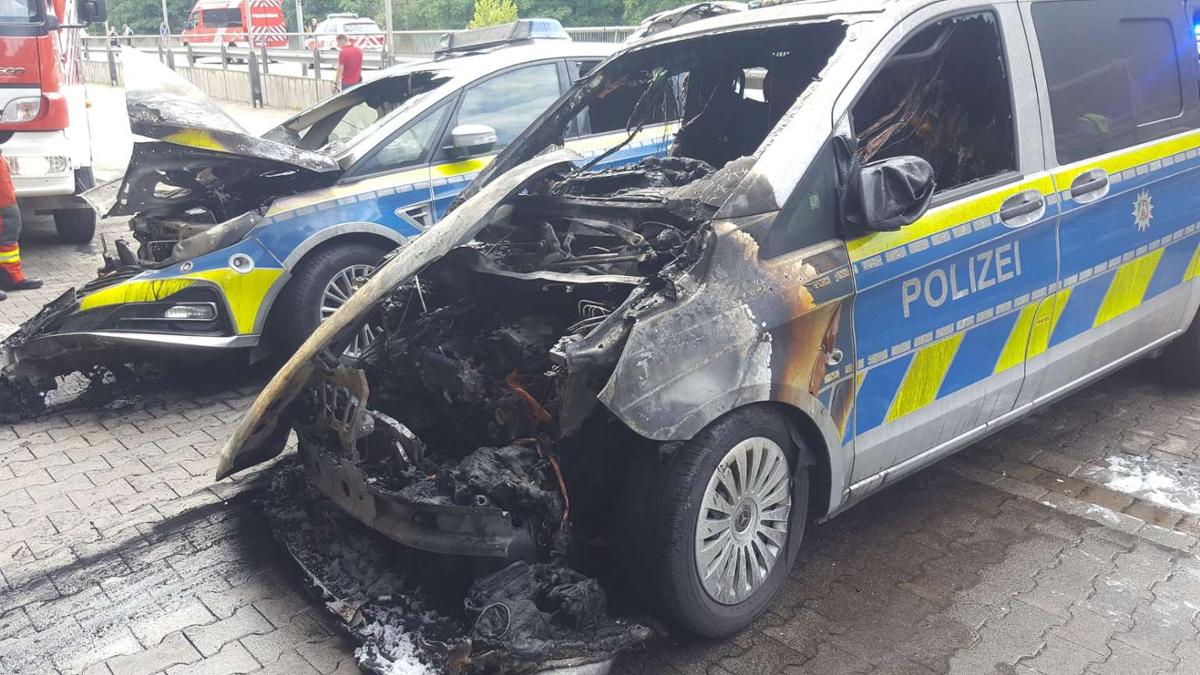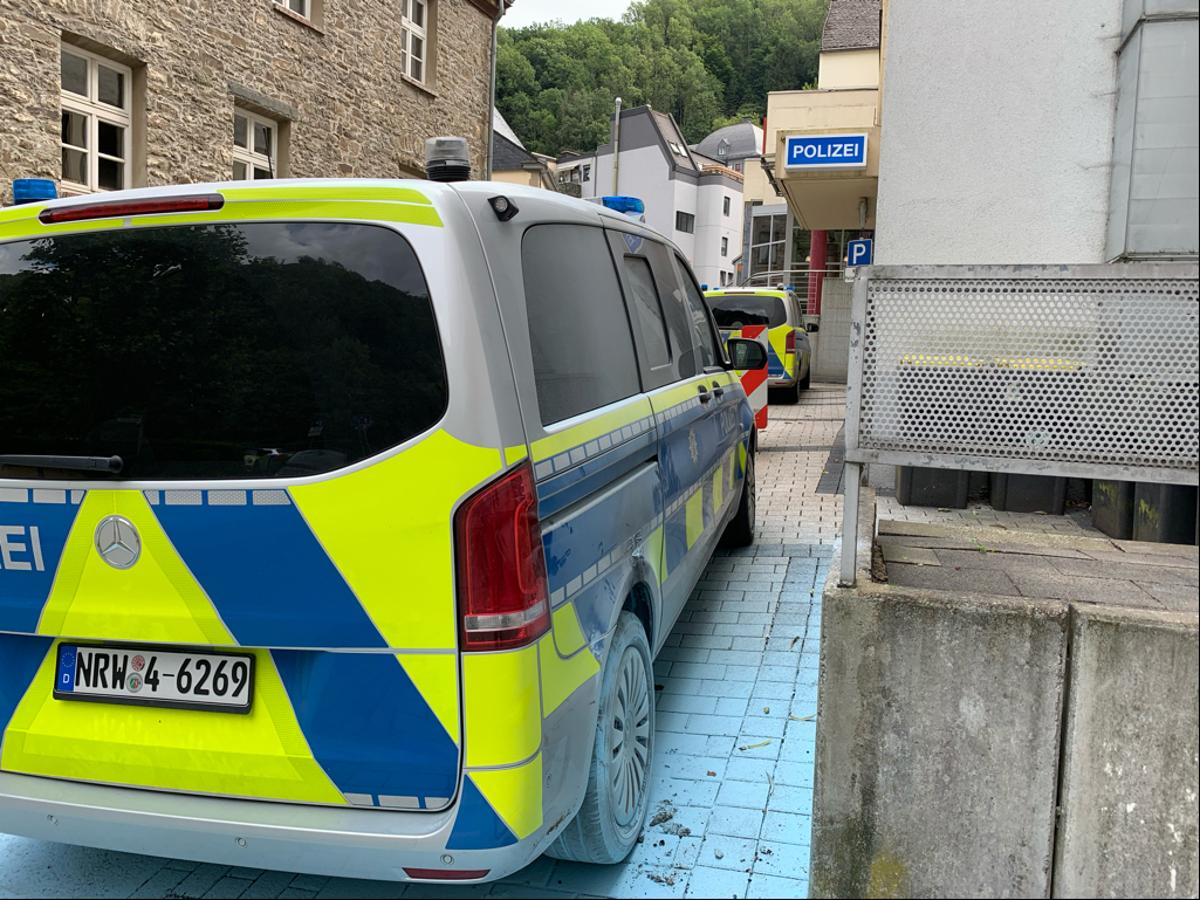 In Altena in the Märkischer Kreis district, another patrol car was set on fire in front of the police station on Saturday. The fire has been extinguished. Already on Friday, two patrol cars had been set on fire. We report up to date.
Altena – According to initial information, another patrol car, a Mercedes Vito, was set on fire on Saturday morning, July 31 – this time in the immediate vicinity of the Altena police station on Marktstraße.
The fire was extinguished by police officers with a fire extinguisher even before the arrival of the fire department itself and quickly. About the amount of damage police spokesman Christof Hüls could not yet make any statements.
On Friday two patrol cars had been set on fire by unknown persons in the underground car park of the Stapel-Center. The damage was over 100,000 euros. The state security in Hagen investigates
Reports from capitalist mainstream media
Source: Chronik