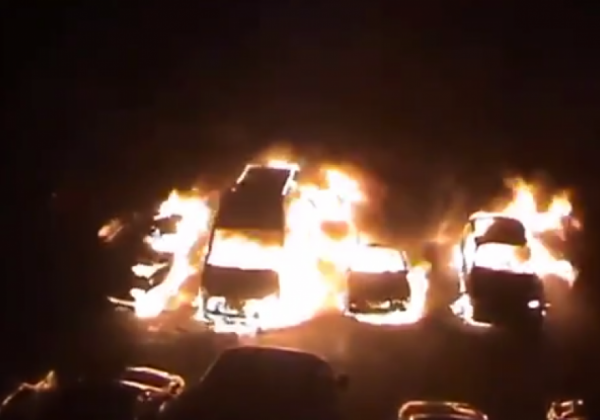 At night on 03.04.22 there was an arson in Russia – cars belonging to the staff of the FSB Special Operations Center (military unit 35690, Balashikha, Moscow region) burned down. At least four cars were burned. According to Ukrainian intelligence, the owners of the cars were representatives of the executive staff of the Federal Security Service's Central Intelligence Service.
It is reported that in recent days, cases of deliberate arson of cars of Russian military and officials are becoming more frequent. In particular, cars of servicemen of the 95th Brigade (Gorelovo, St Petersburg Region) and the 82nd Radio Technical Brigade (Vyazma, Smolensk Region) have recently been set on fire.
Russian servicemen speak of threats of physical reprisals if they agree to participate in the war against Ukraine.
Source: https://a2day.org/rossiya-goryat-avto-voennyh/
Link to video: https://t.me/glavredinfo/30645