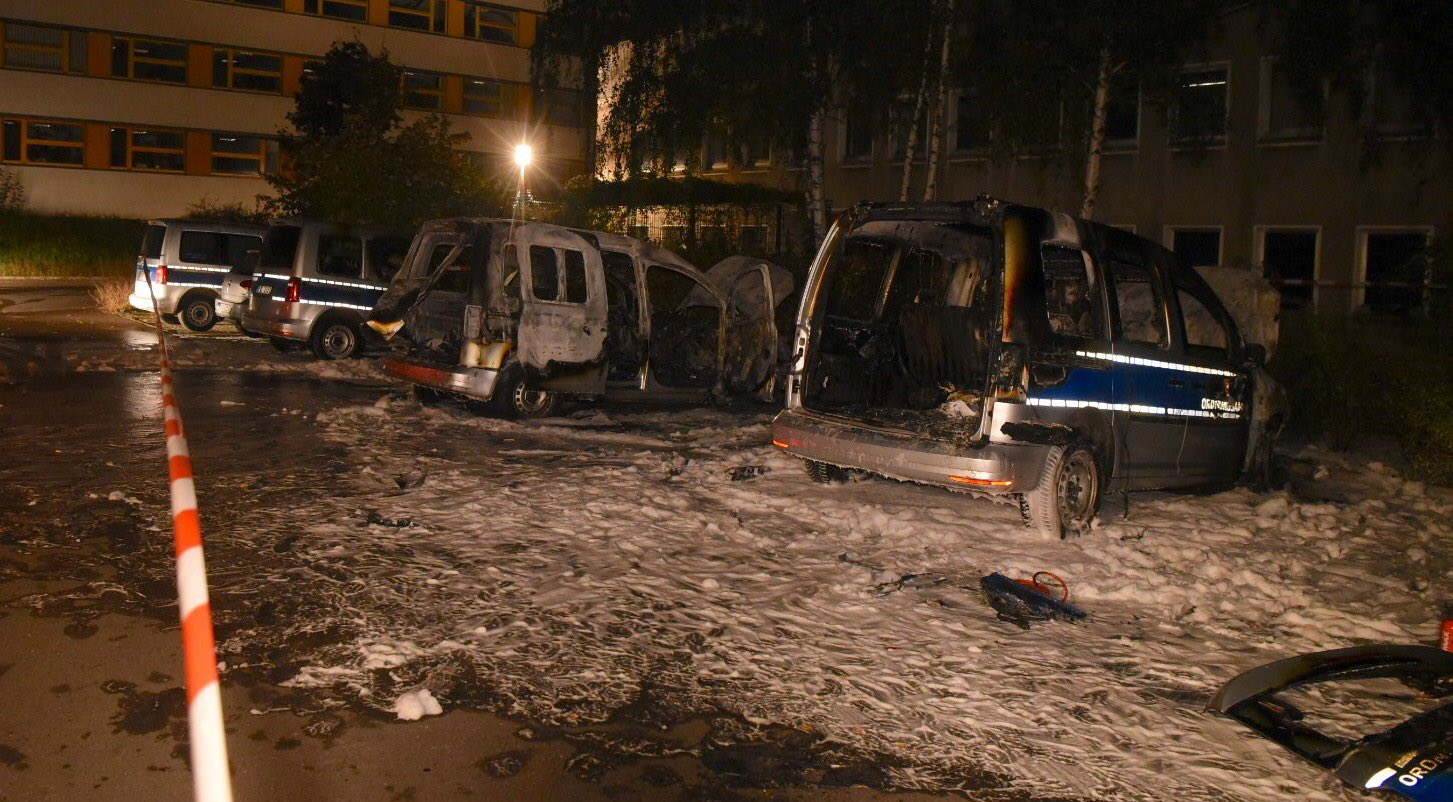 Geisel's chain dogs are loose again. For the next eviction of Berlin. The demonstrations against the eviction of Köpiplatz mutate into real police parades and any opposition is punished with punches. Helicopters fly circles over Wagenplatz and the neighboring neighborhoods. Cops besiege rooftops and sneak through backyards. The hardliners of the SPD interior administration and their Red-Green allies once again play occupying power to beat the way free for speculators.
The conditions are clear. There is no dialogue with those who beat us up and give the orders for it. The only way is a diverse struggle for housing for those who live in it, for uncontrollable neighborhoods and neighborhoods in solidarity. Against politics and capital, with many on the street or with few decentralized and unpredictable.
Full of rage about the announced eviction and in deep solidarity with the Köpiplatz and the Rigaer94, which is always in the target of attacks, we have in the night of October 12 in the northeast of Berlin the vehicle fleet of the auxiliary cops of the public order office in Alt-Hohenschönhausen by means of incendiary devices transported to the junkyard.
Let's not wait until it's too late!
Autonomous group "Peter H"
Source: Kontrapolis