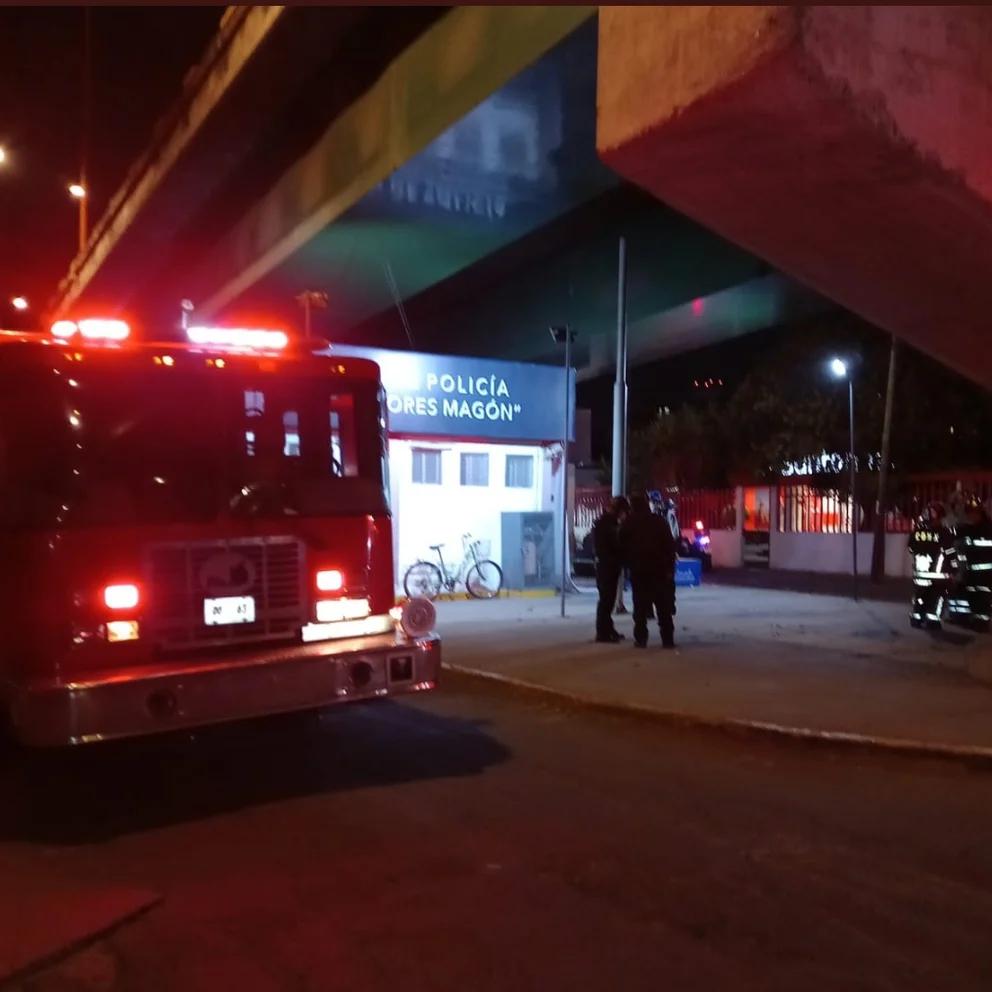 After midnight…
On September 3, 2022, we set off an explosive artifact made with dynamite, gunpowder, ammonium sulfate, nitrates, phosphates and butane gas. This happened at approximately one in the morning at the Ricardo Flores Magón Police station located in Jaime Torres Bodet and Ciprés streets of the Santa María la Ribera neighborhood in the territory occupied by Mexico City.

I
We are anarchists. We repudiate that the Mexican Police dare to use the name of Ricardo Flores Magón, whom we consider an important reference of the internationalist anarchist struggle and who detested all kinds of government during his life, to appoint a station of the Mexican police repressors in Mexico City . We warn that we will burn the same station again and again until they stop staining his name in such an opprobrious way.
We also repudiate that the Government of Mexico use our comrade Magón in an attempt to make the imposition of its militarized government legitimate.
We are not afraid of them! We will not allow you to misrepresent the history of anarchism to legitimize any government! Continue reading "Mexico City, Mexico: Explosive Attack against "Ricardo Flores Magón" Police Station" →