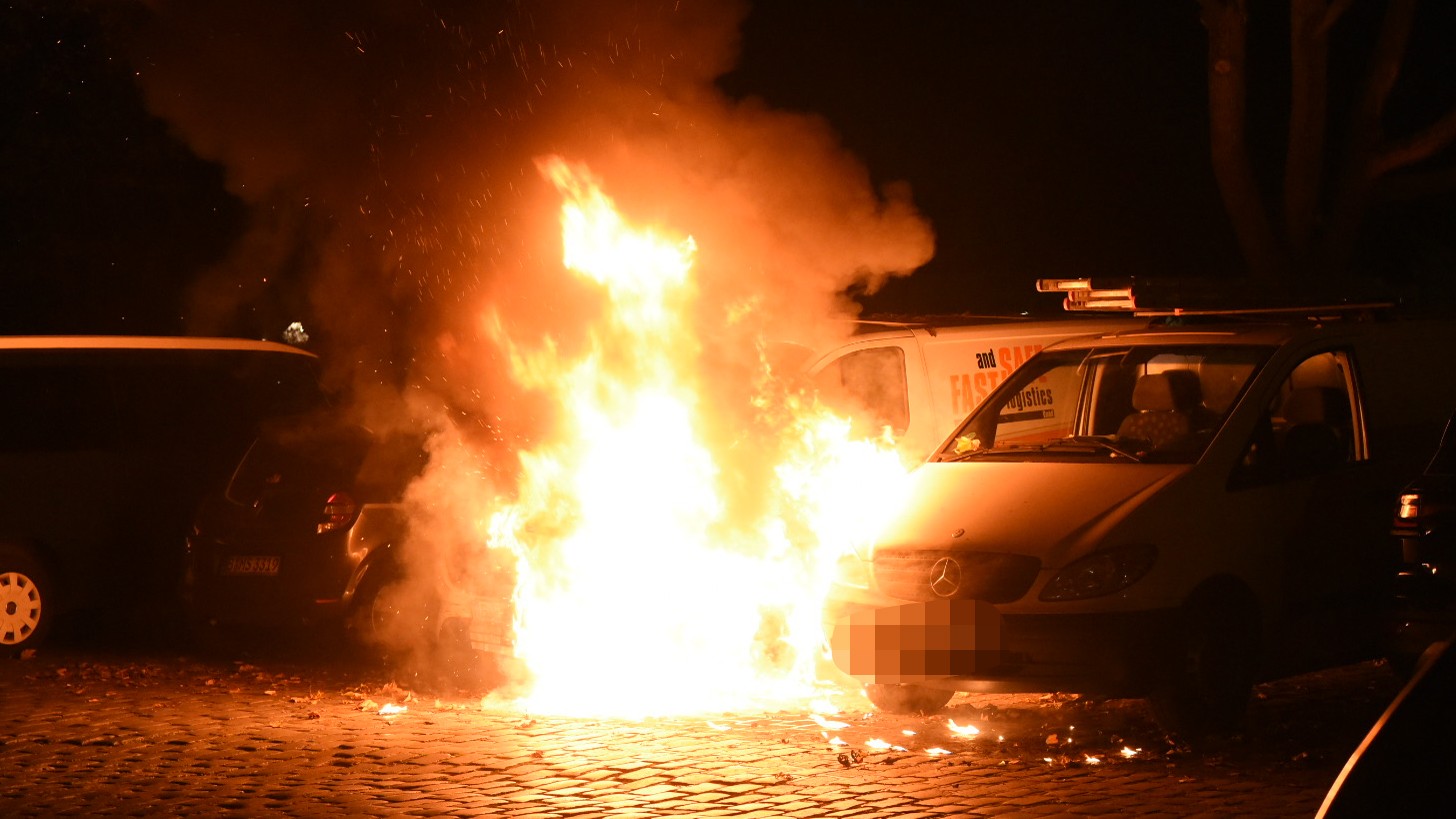 Will some Berliners now have to wait for their parcels for nothing? On Tuesday morning at around 5:10 a.m., the fire department and police were called to Segitzdamm (Kreuzberg) to a burning vehicle.
The emergency services found an Amazon van on fire. A van parked next to it and another car were also damaged.
Firefighters were unable to prevent the Amazon van from burning out. Shortly afterwards, another car was on fire in Gitschiner Straße.
In all cases, arson is to be assumed.