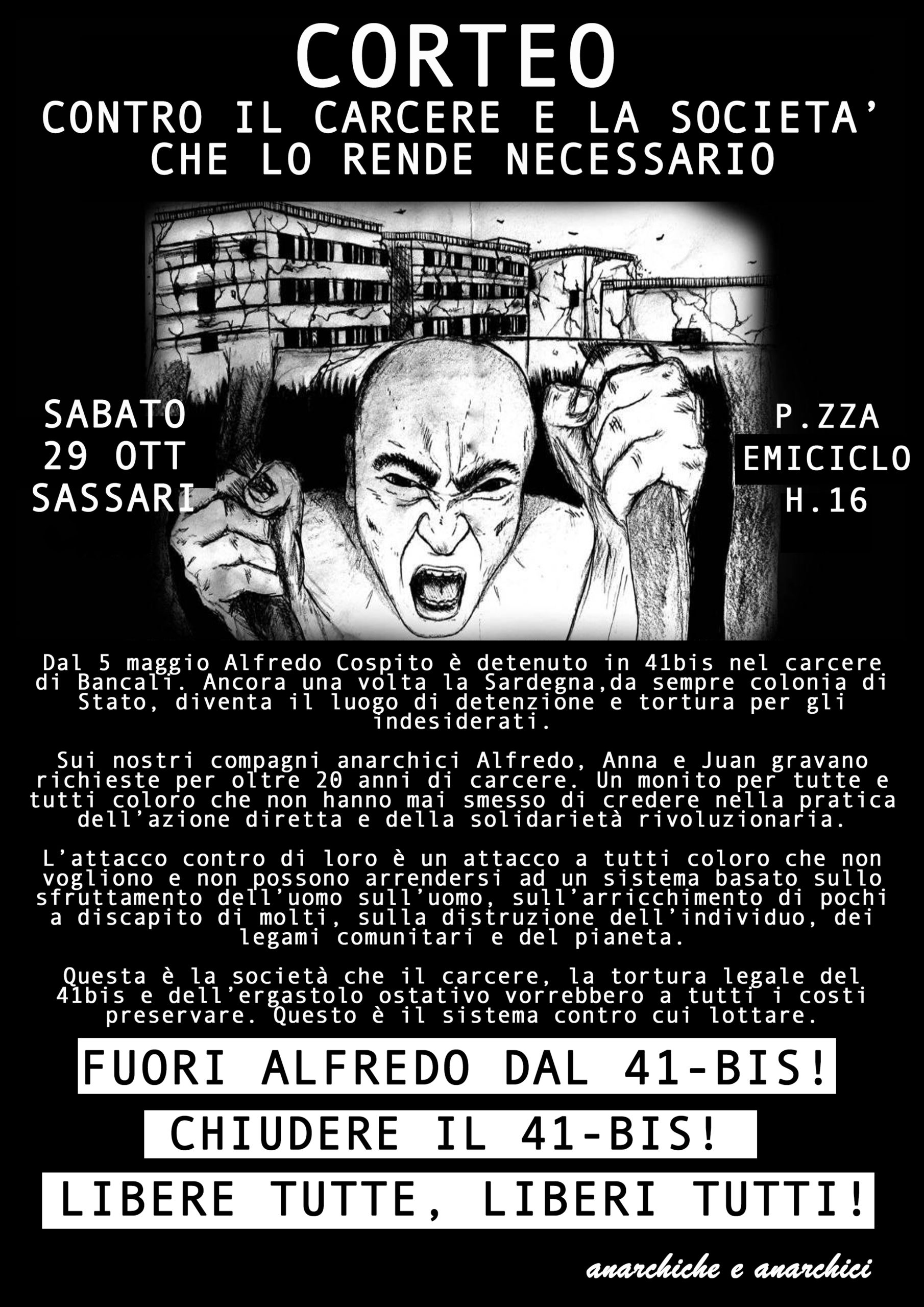 DEMONSTRATION AGAINST PRISON AND THE SOCIETY THAT MAKES IT NECESSARY
Since May 5, Alfredo Cospito has been held in 41 bis in Bancali prison. Once again Sardinia, which has always been a state colony, becomes the place of detention and torture for undesirables.
On our anarchist comrades Alfredo, Anna, Juan weighs demands for more than 20 years in prison. A warning to all and everyone who have never stopped believing in the practice of direct action and revolutionary solidarity.
The attack on them is an attack on all those who will not and cannot surrender to a system based on the exploitation of humans over humans, on the enrichment of the few at the expense of the many, on the destruction of the individual, community ties and the planet.
This is the prison society, the legal torture of 41 bis and hostile life imprisonment would like to preserve at all costs. This is the system to fight against.
OUT ALFREDO FROM 41 BIS! CLOSE THE 41 BIS! FREE ALL, FREE ALL!
SASSARI, SATURDAY, OCTOBER 29, PIAZZA EMICICLO, 4 P.M.
Anarchists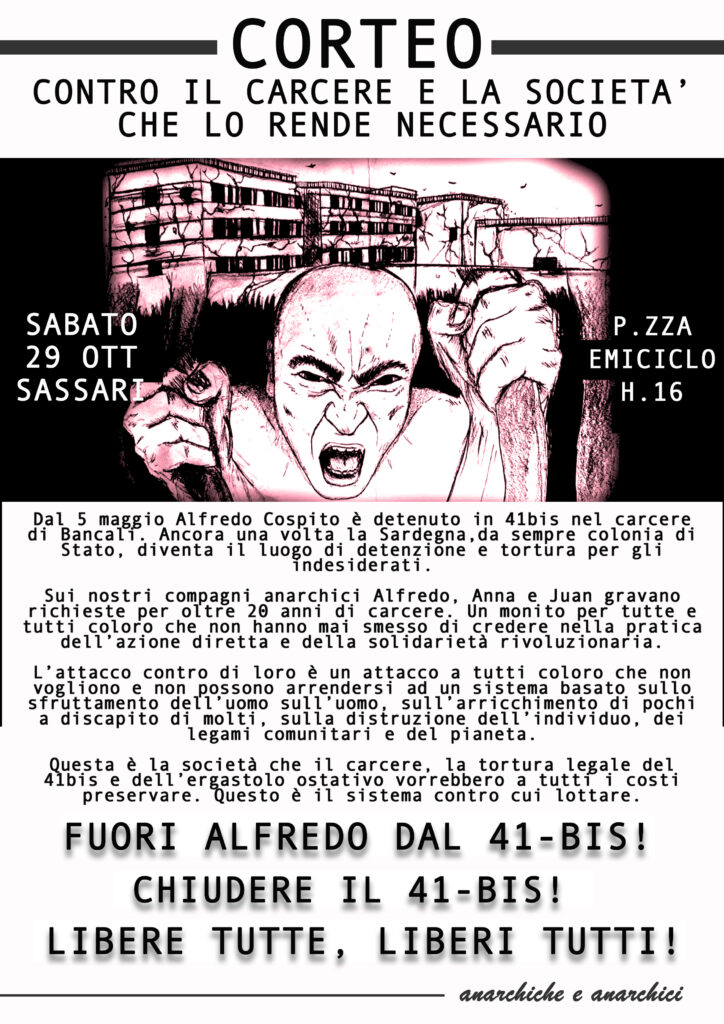 Source: La Nemesi