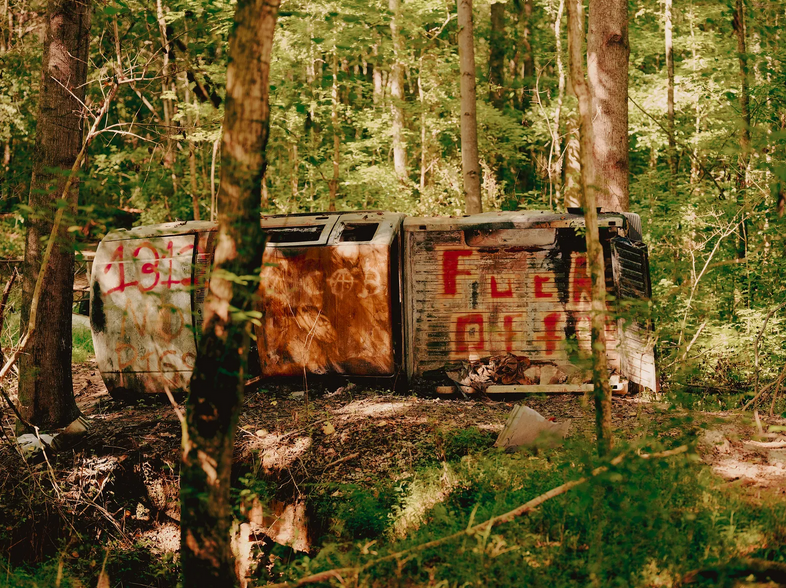 A protester was shot dead Wednesday morning and a Georgia state trooper was shot near Atlanta's Stop Cop City encampment.
From 'Defend the Atlanta Forest: "Police killed a forest defender today, someone who loved the forest, someone who fought to protect the earth & its inhabitants. This is why we organize to stop Cop City. And we will. In honor of their life, and the lives of everyone killed and imprisoned by the police."
Defend the Forest & Stop Cop City is a grassroots movement of many groups and individuals from Atlanta and beyond, working together and separately to prevent the South River Forest from becoming either a police training compound or a new Hollywood soundstage complex.
Atlanta Police Foundation is trying to build the largest police training facility in the US in Weelaunee or South River Forest, a watershed. The plans include military-grade training facilities, a mock city to practice urban warfare, dozens of shooting ranges, and a Black Hawk helicopter landing pad.
On the heels of the historic 2020 uprising following the murder of George Floyd by the Minneapolis Police Department, the current movement inherits all of the wisdom and ingenuity of those unforgettable days. After millions marched, demonstrated, and took action against police brutality, the Atlanta government and countless others found creative ways to give local law enforcement even more resources and funds, under the cover of "reform" and "trainings."
The South River Forest, one of Atlanta's largest remaining green spaces. The forest encompasses a three-hundred-acre, city-owned tract of land that sits in a poor and predominantly Black part of unincorporated DeKalb County. Underground are the much older remains of the Muscogee Creek people, who lived in what they called the Weelaunee Forest until they were forcibly removed by white settlers in the eighteen-twenties and thirties.
The plans for Cop City have been met with exuberant from forest defenders and the broader community.
At the end of July, someone set fire to a truck that had hauled construction equipment to a trailside parking lot. On its charred remains were scrawled the words "No Cop City" and "No Hollywood Distopia."
Board of Trustees of the Atlanta Police Foundation include members from: Waffle House, Home Depot, AT&T, UPS, Delta Airlines, JP Morgan, Wells Fargo, Merrill Lynch, Chick-fil-A, Equifax, and SunTrust Bank. A complete list can be found here: https://atlantapolicefoundation.org/about-the-atlanta-police-foundation/#board-members
Support arrestees by donating here: https://actionnetwork.org/fundraising/contribute-to-the-atlanta-solidarity-fund
Source: Abolition Media
---
A CALL FOR RETALIATION
The worst has come to pass.
An unnamed forest defender has been shot and killed in Weelaunee.
Consider this a call for reciprocal violence to be done to the police and their allies. On Friday, January 20th, wherever you are, you are invited to participate in a night of rage in order to honor the memory of our fallen comrade.
Love and rage
Defend the Atlanta Forest
Source: Scenes from the Atlanta Forest