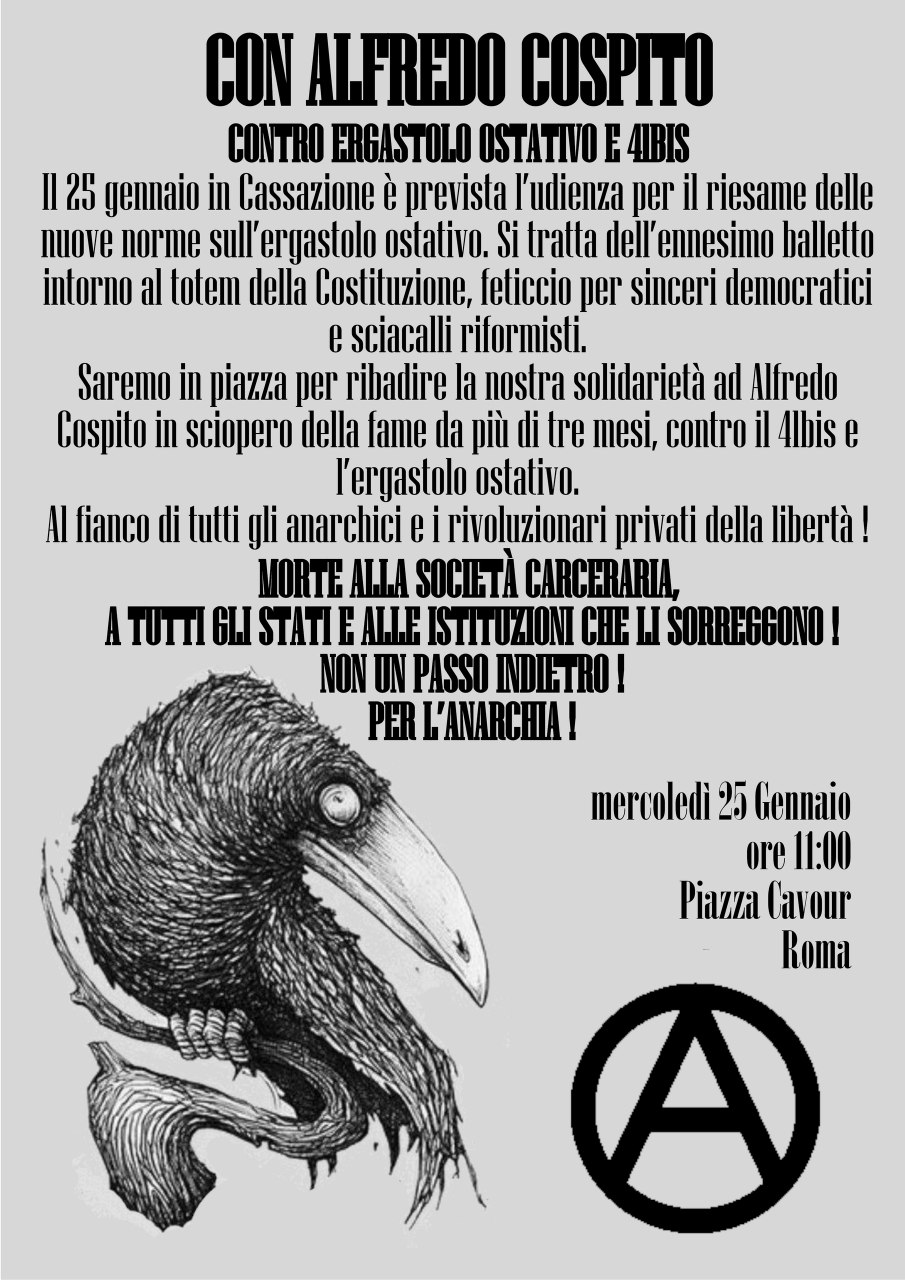 With Alfredo Cospito, against hostile life imprisonment and 41 bis: initiative to the court of cassation (Rome, January 25, 2023)
WITH ALFREDO COSPITO
AGAINST HOSTILE LIFE IMPRISONMENT AND 41 BIS
The cassation is scheduled to hold a hearing on Jan. 25 to review the new rules on hostile life imprisonment. This is yet another dance around the totem of the constitution, a fetish for sincere democrats and reformist jackals.
We will be in the square to reiterate our solidarity with Alfredo Cospito who has been on hunger strike for more than three months, against 41 bis and hostile life imprisonment.
Alongside all anarchists and revolutionaries deprived of freedom!
Death to prison society, all states and the institutions that support them!
Not one step backward!
For anarchy!
Wednesday, January 25, 2023, at 11 a.m., in Piazza Cavour, in front of the Court of Cassation, in Rome.
Source: La Nemesi