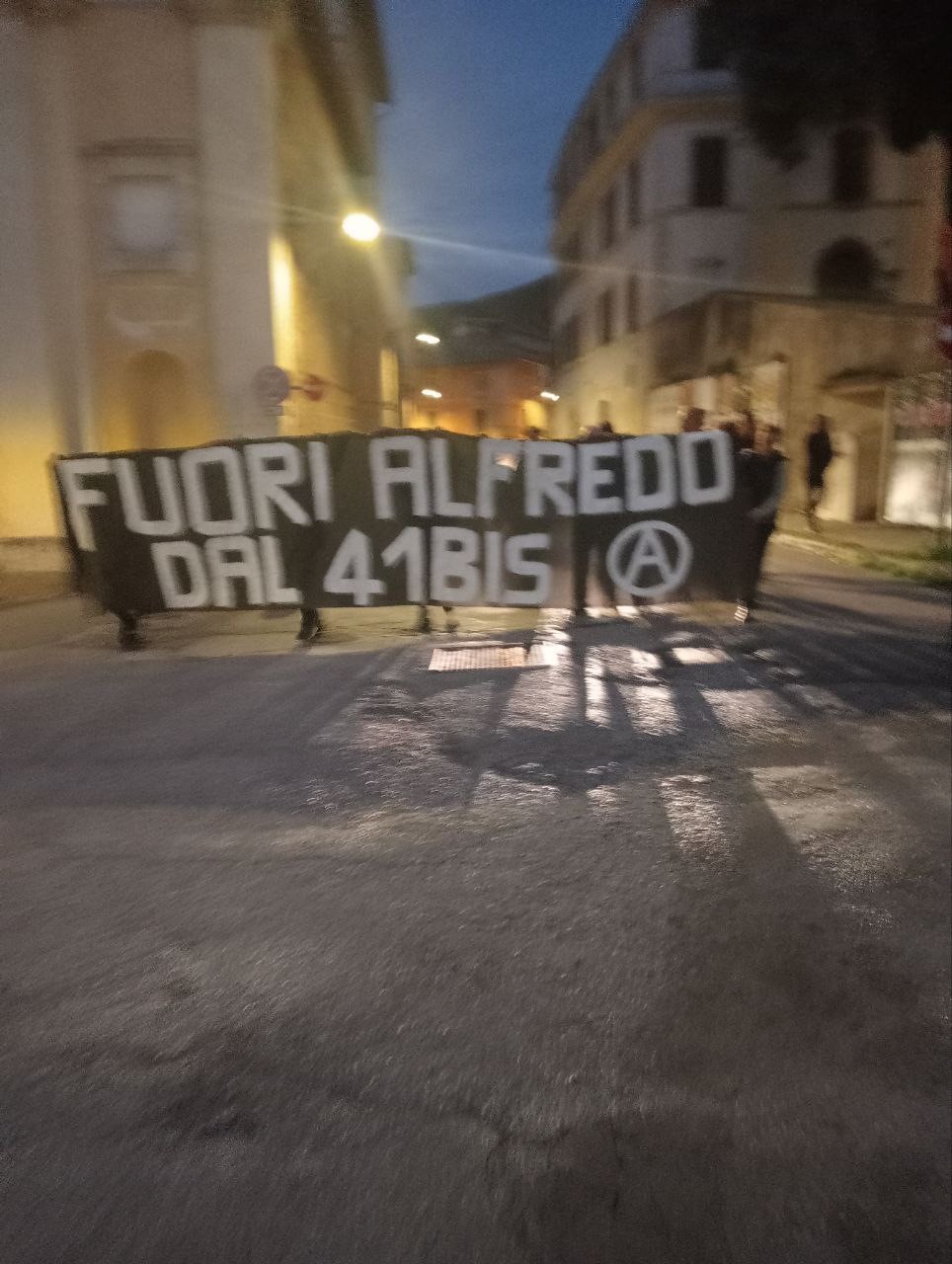 On the margin of the planned gatherings held outside the prisons in Terni and Spoleto, some of the comrades took part in a demonstration through the streets of Spoleto.
Given the massive deployment of forces present in the acropolis of the old city centre, to protect the happy continuation of the holiday for tourists, the demonstration moved through the streets of the lower part of the old city chanting slogans against 41 bis, repression, war, in support of revolutionary action, in solidarity with Alfredo Cospito on hunger strike, the anarchists Juan Sorroche and Ivan Alocco who joined in his battle, and the communist prisoners in 41 bis, distributing various leaflets. The demonstration first surprised the repressive forces, who took half an hour to deploy the anti-riot police, who, after another half an hour or so, forced the break-up.
The comrades remained compact and firm on their positions, despite a few attempts at intimidation and a lot of paternalism. We stayed together for a while longer to protect each other and in the end the cops left in dribs and drabs.
Alfredo out from 41 bis!
With Juan and Ivan on hunger strike!
Close 41 bis!
Freedom for everyone!
Source: La Nemesi